The latest UKHSA health protection report data shows there has been a rise in measles cases.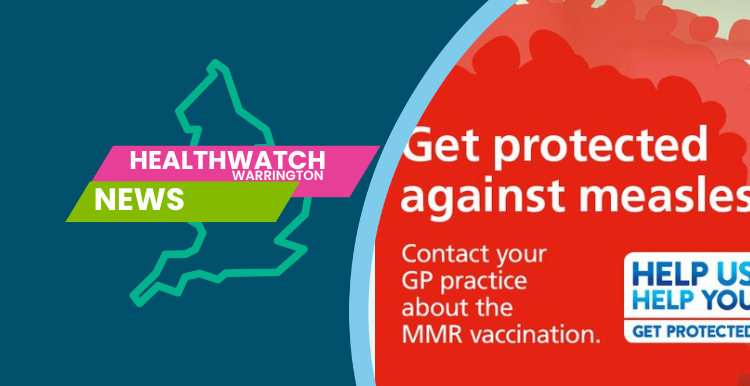 Between 1 January and 20 April 2023, 49 confirmed cases of measles have been reported in England compared to 54 cases in the whole of 2022. Most of the cases have been in London, although cases have been reported across the country and some are linked to travel abroad. It is also worth noting that over half of these cases have been reported in adults.
Measles is a highly infectious disease that can lead to serious problems such as pneumonia, meningitis, and on rare occasions, long-term disability or death. Symptoms include a high fever, sore red watery eyes and a blotchy red-brown rash, and it is particularly easy to catch in environments when in close contact with others.
Vaccines are our best line of defence against diseases like measles, mumps and rubella and help to stop outbreaks occurring in the community. However, in recent years the number of children vaccinated against these diseases has fallen. We are calling on all parents and guardians to make sure their children are up to date with their 2 MMR doses (1st dose at 1 year and 2nd dose at 3 years  4 months). It's never too late to catch up, and people can get the MMR vaccine for free on the NHS whatever their age by contacting their GPs to book.
Measles is a highly infectious viral illness, so anyone with symptoms is advised to stay at home and phone their GP or NHS 111 for advice before visiting the surgery or A&E. This will help to prevent the illness spreading further.  
Check if you or your child has measles
Measles usually starts with cold-like symptoms, followed by a rash a few days later. Some people may also get small spots in their mouths.
Cold-like symptoms
The first symptoms of measles include:
a high temperature
a runny or blocked nose
sneezing
a cough
red, sore, watery eyes
Spots in the mouth
Small white spots may appear inside the cheeks and on the back of the lips a few days later. These spots usually last a few days.
The measles rash
A rash usually appears a few days after the cold-like symptoms.
The rash starts on the face and behind the ears before spreading to the rest of the body.
The spots of the measles rash are sometimes raised and join together to form blotchy patches. They're not usually itchy.
The rash looks brown or red on white skin. It may be harder to see on brown and black skin.