Chapelford Medical Centre Enter & View hears the experiences of patients.
Healthwatch Warrington has statutory powers to Listen, Act, Challenge and Feedback, improving Local Services and promoting excellence throughout the NHS and social care services.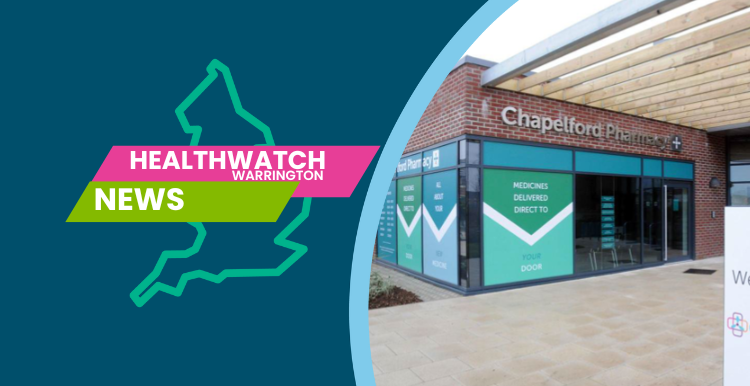 To achieve this, our Enter and View Authorised Representatives enter and observe health and social care services as they are being delivered.
Enter and View applies to health services for both adults and children and social care for adults. The visits are NOT inspections, they are conducted by trained authorised representatives who report back to Healthwatch Warrington from a lay person's perspective.
The priority services for Enter and View visits throughout 2021/2022 are GP Practices as chosen by the public. Access to these services and to treatment options have been affected by the pandemic and the review team will aim to gain an insight from patients and staff about their experiences. It is our intention that the new volunteers with the Enter and View team will be trained and ready to commence in the role.
Prior to the E&V visit to Chapelford Medical Centre, Healthwatch Warrington had received several concerns/complaints from patients registered with the Practice, this reflected social media comments on local group forums and members of the Healthwatch Warrington team had also attended meetings at the Practice in relation to comments.
We received 51 completed feedback forms about patient experience at Chapelford Medical Centre with the help of Heather Martin- Chair of the Patient participation Group.
The report was sent to the management at Chapelford Medical Centre for the chance to comment on the report